Much fanfare and excitement is in the news regarding the announcement that "Jungle Jim's" of Fairfield opened a second location in Eastgate at the site of the former Bigg's Place mall. To us oldsters, it doesn't seem that long ago that Bigg's opened, but in fact, it was 1984, a rather historic occurrence due to it being the first Hyper-Market or Superstore in the United States.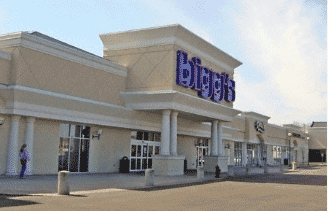 By 1984, Eastgate Mall had been open for about 5 years, and the surrounding area had added several retail establishments. But the area was still largely idle agricultural. South of S.R. 32 and Eastgate Mall was a large vacant tract of land. Bigg's Place Mall was built to house the store and a number of inclusive retail stores, and restaurants in a circular Foodcourt.
---
The First HyperMarket now known as a"Superstore" in the United States.
---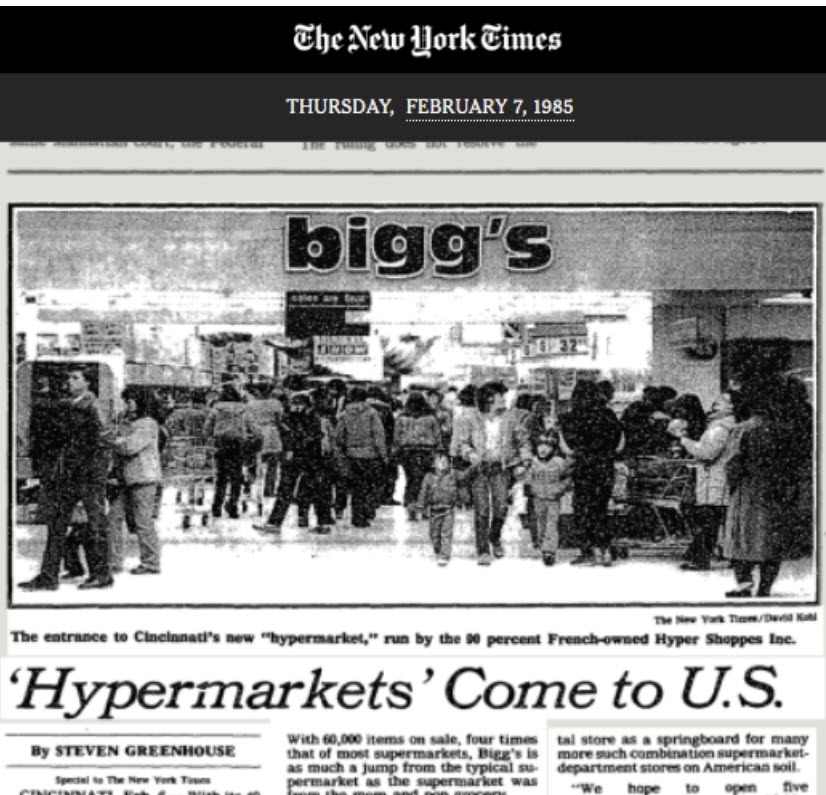 W
hat is particularly noteworthy
---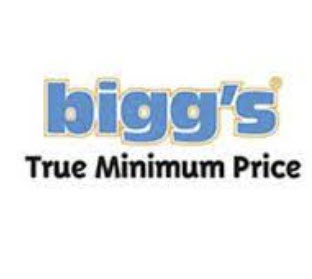 though, was that it was the first "hypermarket", which we now call superstores. In addition to a complete grocery store, it also, under the same roof, included aisles of general merchandise from electronics to gardening. The concept was new; Bigg's Eastgate was the first such store in the United States. The concept came from Europe, where the French-owned Bigg's Hyper Shoppes, were already established by a company named Euromarché. The store was a huge success. Eventually, 6 stores were opened in Cincinnati, and seven more in other states. The concept was copied by Walmart, Target, Meijer, and other large superstores. Grocery – superstores are now ubiquitous across the Country. 
Bigg's encountered financial difficulty in the 2000's, went thru some merger and ownership changes and closed its Eastgate store in 2007. But its example lives on in every city in the country.
---